We are very pleased to announce that Quinn Boyle is the recipient of the First Mortgage Trust Youth Sponsorship Award for 2022.
We were really impressed with Quinn, not only his swimming achievements, but also with his attitude and values. He's hardworking, determined and humble. He also strives to make a real contribution to his local community by using his swimming events to fund-raise for charities and organisations to make a difference to give back to others.
Some of Quinn's swimming achievements to date:
Double crossing Lake Rotoiti (30km) – 8.26 hours swimming
Lake Taupo Length (42.2km) – 13.46 hours swimming Westpac Chopper Swim
Waiheke to Auckland (20km) – 5.30 hours swimming
Cook Strait Attempt (21km) – 6 hours swimming – pulled out 5km short due to hyperthermia
Firth of Thames (24.2km) – 5.56 hours swimming – first ever solo swimmer to attempt and achieve this swim officially
"It is an absolute honour to receive the FMT Youth Sponsorship for 2022. The sponsorship will help to fund my swimming events and ambitions over the next 12 months. In December, I hope to complete the longest ever attempted, surf rescue solo swim event from Motiti Island to Pukehina surfclub which spans 20 km.

Then in January, I am off to the French Alps to represent NZ competing in the World Ice swimming championships. This is the first time a NZ team has been selected to compete in this event. Ice swimming has become huge internationally, due to its extreme challenge (the water temperate is under 5 degrees) and the benefits of ice immersion for health and wellbeing. It is also predicted to be a new Winter Olympic Sport. There are 75 countries and over 500 competitors involved in this event.

I am looking forward to swimming for NZ and promoting ice swimming for all New Zealanders. A huge thank you to FMT for giving me this funding and helping me achieve my goals."

Quinn Boyle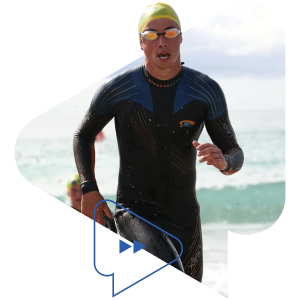 Well done Quinn. We're stoked to partner with you!
Quinn will also be presenting at our upcoming Investor Meetings. Also a huge thank you to all those young talented kiwis that submitted applications. We wish you all the best for your future!
About the Sponsorship
FMT started the sponsorship 17 years ago. The Sponsorship is open to young people between the ages of 16 and 25 who are excelling in their chosen field at a national and/or international level in the fields of sport, music or art. The successful sponsorship recipient will receive a grant of $3,500 to put towards helping them excel in their chosen field.
*NB Where sponsorship funds or donations are made by the Manager, these do not come out of investor funds. Funds or donations are paid for by the Manager although in the name of First Mortgage Trust.