Date: 30 June 2022
The increase in return is a result of the changing interest rate environment, where we have been able to increase our lending rates which is now filtering through to our investor return.
We know investment security is very important to our investors and as always we remain committed to our goal of optimising return as opposed to maximising return. I'm sure you have seen headlines of falling property values, however it is important to note that the property market has many sectors including residential, commercial and industrial. Each of these sectors performs differently and within each sector there are different layers – i.e. price points and locations which perform differently.
Across the market
As an active fund manager we are constantly analysing and reviewing the market to ensure we identify areas where we see risk and areas where we see opportunity. Well over a year ago we saw the early signs of supply chain disruption, high supply of certain properties and price risk. Consequently we started adjusting our exposure to the development sector. Our current exposure to the development sector is less than 20% of the Fund, previously it was closer to 25% so still comparatively low.
We continue to see opportunities in this sector, but it is about supporting proven operators in strong locations. We are continually reviewing the quality of our loans and I am pleased to advise that our loan arrears are 0.4% of the Fund, which would be the envy of any bank. This is due to our conservative lending metrics.
I mentioned last quarter our portfolio loan to value ratio (LVR) is approximately 51%, our average LVR for new loans in the last three months has been less than 47%. We remain very proud of our track record which has seen us never lose a cent of investor capital in our 26 years. These results would not be possible without the valued contribution made by our highly experienced team.
I particularly want to acknowledge the experienced people we have on the ground in key regions. It is the relationships that these people have built locally and regionally that allows First Mortgage Trust the opportunity to cherry pick those opportunities that satisfy our lending criteria.
Alongside these people, we have a network of independent third-party property assessors who inspect every lending opportunity.
Investor Meetings to return
Before closing, I am pleased to advise investors that after a two year hiatus, we will be reinstating our investor meetings in October this year. We know that investors enjoy the opportunity to hear from us directly, and to ask questions from the floor.  Please visit our Events page, where you can sign-up to receive updates emailed to you about the events.
Once again, I thank you for your continued support of FMT and trust that our current return gives you further evidence that your investment is in steady hands.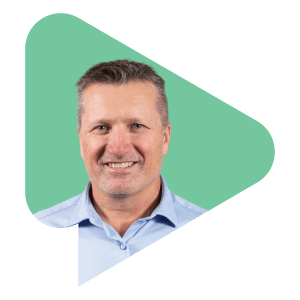 Paul Bendall
CEO