Date: 30 June 2023
We are pleased to announce that the annualised pre-tax return for the June 2023 quarter is 6.71%. This marks the sixth consecutive quarter of increased investor returns, an achievement that we are proud to deliver to our investors.
The continued growth in returns is another pleasing result in a difficult economic environment. We are very mindful that the security of your investment is as important as the return generated and as always this is reflected in the return.
In addition to the solid June quarter return we are also pleased to note that our loan portfolio continues to perform strongly which is a testament to our careful loan origination and management.
Based on the current interest rates we are achieving we are anticipating further increases in the second half of the year, assuming there aren't any significant changes to the current environment.
FMT loan book
One of the contributing factors to the strong performance of our loan portfolio is its diversification. We focus on having a spread of loans across sectors, geographical location, loan size and duration of loans to name a few.
At present, our loan portfolio exceeds $1.3 billion with the remainder of the fund held in either cash or term deposits. Safeguarding investor capital is of utmost importance to us, and we take great pride in maintaining an impressive track record of zero investor capital losses throughout our 27 years of business. We are proud of this and remain committed to ensuring that it remains unchanged.
Over the past year our loan portfolio has comprised of close to 700 loans all secured by first mortgages. In addition to other security such as personal guarantees we often have loans which have multiple property securities. We currently have first mortgages registered on close to 1600 properties, meaning that on average every loan we write is secured by more than two properties. This helps us achieve a portfolio loan-to-value (LVR) ratio of 47% currently.
Your investment is spread across the entire portfolio
Another layer of protection for our investors is our governing documents which require a spread of loans across asset types and borrowers. We continue to operate well below all of our maximum limits, highlighting the level of loan portfolio diversification we have achieved.
New fund for wholesale investors
We are looking to open our new fund for wholesale investors shortly. This is an exciting step for FMT. The fund will provide wholesale investors the opportunity to invest with us, and in turn will provide benefits for all investors as it will help grow the fund and help balance risk and return. We believe this is a win-win for all investors. Further information will be shared in due course.
Our team is here for you
At FMT, we take the time to understand the priorities of our clients, which include protecting capital and wealth, providing consistent returns, and the ability to access funds when required. We also recognise the importance of personal interaction and take a people-first approach. With this approach in mind our investment team is always available by phone or email, so you can easily reach out to them should you need.
Looking to the rest of 2023
As we look towards the second half of the year, we remain positive in our outlook. We are continuing to see good lending opportunities across the country. It's also pleasing the fund continues to grow, largely through recommendations and positive referrals – we thank you for this.
Once again thank you for your continued support and we trust that the increase in the rate reinforces our promise to provide you with consistent returns and peace of mind investing.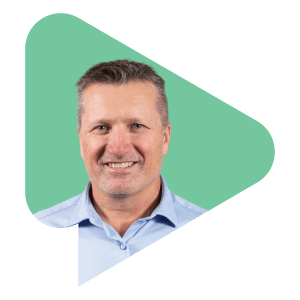 Paul Bendall
CEO