Date: 31 March 2023
We are pleased to announce the annualised pre-tax return for the March quarter is 6.61%. This is the fifth consecutive quarter we have increased the investor return – a result we are proud to deliver to our investors.
The increase in return has been many months in the making and reflects the hard work of our team. In response to the changing interest rate environment we have been progressively increasing our lending rates to optimise the return to our investors – balancing risk and return. The change to our lending rates does take time to filter through to the investor returns and we are now starting to see the real benefits of work started many months ago. We are also pleased to share that we are anticipating further increases this year which will be good news for our investors. This is on the assumption that we don't see a material change to the current operating environment.
Recent weather events
We would like to take a moment to address the recent weather events that the country has experienced. Firstly, the team and I hope that you and your families are well, and our thoughts are with those who have been affected.
In relation to the impact on our loan portfolio from these events, we have completed a flood impact assessment, and are pleased to advise that the loan portfolio was unaffected by material issues. For those that were impacted, the damage was largely cosmetic.
First Mortgage Managers has made a significant donation to the Red Cross. Please note, this donation is made by the Manager and does not come out of investor funds.
Global Markets
Many of you would be aware of the recent issues experienced by Credit Suisse and a few smaller American banks, most notably Silicon Valley Bank (SVB). SVB in particular has received a lot of media attention. It is our understanding that the SVB failure was a result of their treasury management by committing free cash to long dated government bonds as opposed to lending losses. At FMT we do not invest in such products and our governing documents require us to hold certain levels of free cash. We currently hold cash reserves significantly above our required minimums. In fact, our current cash reserves are at the upper end of our targeted operating range.
Performance of our Loan Portfolio
Our loan book continues to perform strongly despite the continued economic headwinds. Our non performing loan metrics are in line with our 5 year average which by industry standards are considered to be low. Overall, the loan book is performing as we would expect in terms of loan servicing and repayments.
We continue to remain vigilant both in terms of our loan origination and portfolio management. Our overall loan portfolio loan to value ratio (LVR) remains below our 5 year average and the LVR on the loans we have originated in the last 6 months is lower again. This is us managing to the market conditions which our highly experienced team are keeping a close eye on.
A new fund for wholesale investors
We are pleased to announce we have employed Matthew Laing as our Wholesale Investment Manager. In the coming months we will be introducing a new fund which will give wholesale investors another option for investing. We are excited by this initiative which we believe will benefit all investors from both a risk and return perspective. Further information and details on the fund will be shared on our website and in our future newsletters.
As we look toward the rest of 2023, we expect to see a continuation of the tough climate for the New Zealand economy – the impact of inflation, interest rates, overseas events and the recent weather events will all have an impact.
However, we remain positive in our outlook. We are continuing to see great lending opportunities and we continue to invest heavily into the business both in terms of our people and technology. In the coming weeks we will be launching a new IT platform for the lending side of our business and will commence the build on the investor portal. This is very exciting for both our staff and clients and highlights our commitment to investing for the future along with our commitment to provide great customer service.
In closing, once again thank you for your continued support and I trust that our current return gives you further evidence of our promise of consistent returns and peace of mind investing.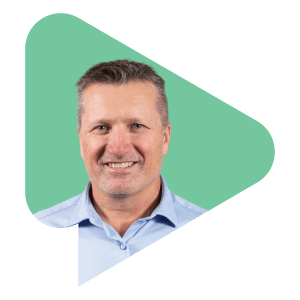 Paul Bendall
CEO