Date: 29 September 2023
We are pleased to bring you the latest update on the performance of the First Mortgage Trust Group Investment Fund and First Mortgage PIE Trust for the third quarter of 2023. As always, we appreciate your trust and confidence and we're pleased to share our latest investment return rate with you.
An impressive 7.02% return achievement
We are really proud to announce that our fund's distribution has continued its upward trend, reaching an impressive annualised pre-tax return of 7.02% for the September 2023 quarter. The steady increase in return is primarily driven by the repayment of older loans at lower rates, which is lifting our overall loan portfolio interest rate. Our dedication to our core principle of optimising investor returns remains unwavering as we maintain our focus on originating high quality loans.
Record investor returns
We're excited to announce over the last year, we've distributed more than $100 million in returns to our investors. This is the first time we've reached this level of distribution, and it highlights the ongoing growth and success of our fund. It also underscores our dedication to providing consistent returns.
Positive rate outlook
We're also very positive about the future and anticipate our investor return will maintain the upward trend as additional historical loans on lower interest rates are repaid and are replaced by loans priced at current market levels.
Since December 2022, our returns have increased at a greater rate compared to the average 12 month term deposit, as per data from the Reserve Bank. It is important to remember a 12 month term deposit will still yield the same return rate in 12 months time, while our returns over the last three quarters have continued to increase and we expect this to continue.
People-first approach
At FMT, our investors are at the heart of everything we do and our team is available to help and answer your questions about your investment. The team and I look forward to seeing many of you at our upcoming investor meetings, where we can share insights, and answer any questions you may have. Our recent meetings in Christchurch and Auckland were a great success, thanks to those that attended and we plan to host more events in these locations next year.
Thank you for your trust
The team and I want to express our thanks for your confidence in FMT. Our commitment to delivering exceptional customer service, consistent returns, and peace of mind remains steadfast. We value your partnership and look forward to continuing to provide you with peace of mind investing to help you protect and grow your wealth.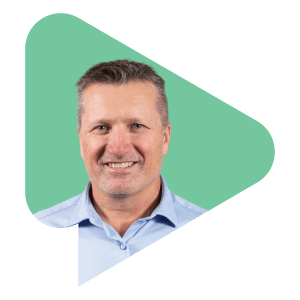 Paul Bendall
CEO